Select APPOINTMENT BOOK at the left side of the page.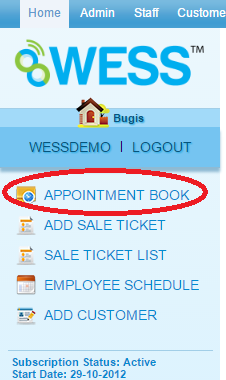 Click on the time slot which need to make an appointment and fill in information in the boxes provided.
1)Choose Employee or leave in Waiting List.
2) Select Service.
3)Fill in Customer name or add new customer.
4)Fill in if any remark.
5)Select status.
6)Click Add to add the appointment.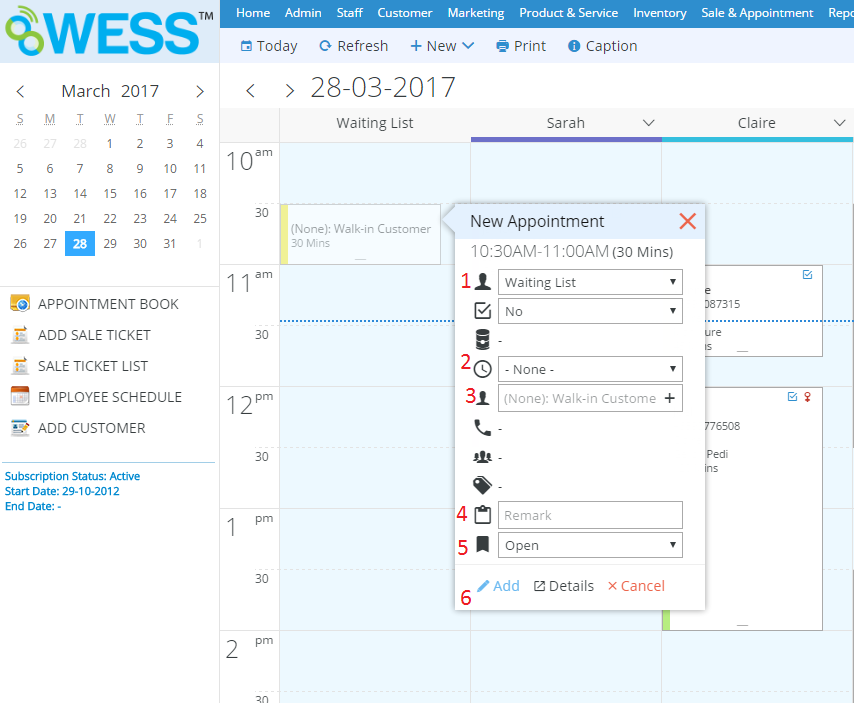 Click Details to fill in more detail information.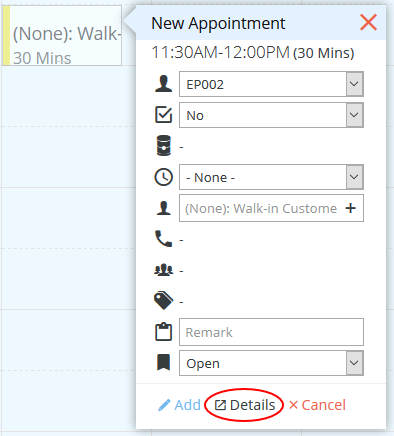 Select LEAVE OPEN when the information is filled.