Select the SALE TICKET LIST at the left menu.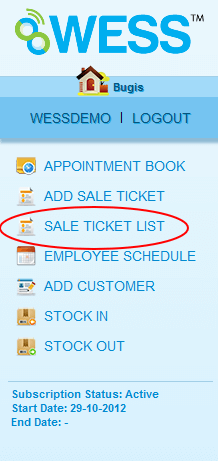 Fill in the Code / Invoice No. / Customer' Code, Name, IC. No, Mobile, Membership No., Receipt No. to search the record.
Select Date to reduce the range of the date of search.

After the list appears, you can enter some related information to search the record.