At customer detail, under the APPOINTMENT tab.
This will give you the overview of the appointment of the customer.
Last Visit - This will show the last visit date of the customer.
Upcoming Appointment - This will show the upcoming appointments.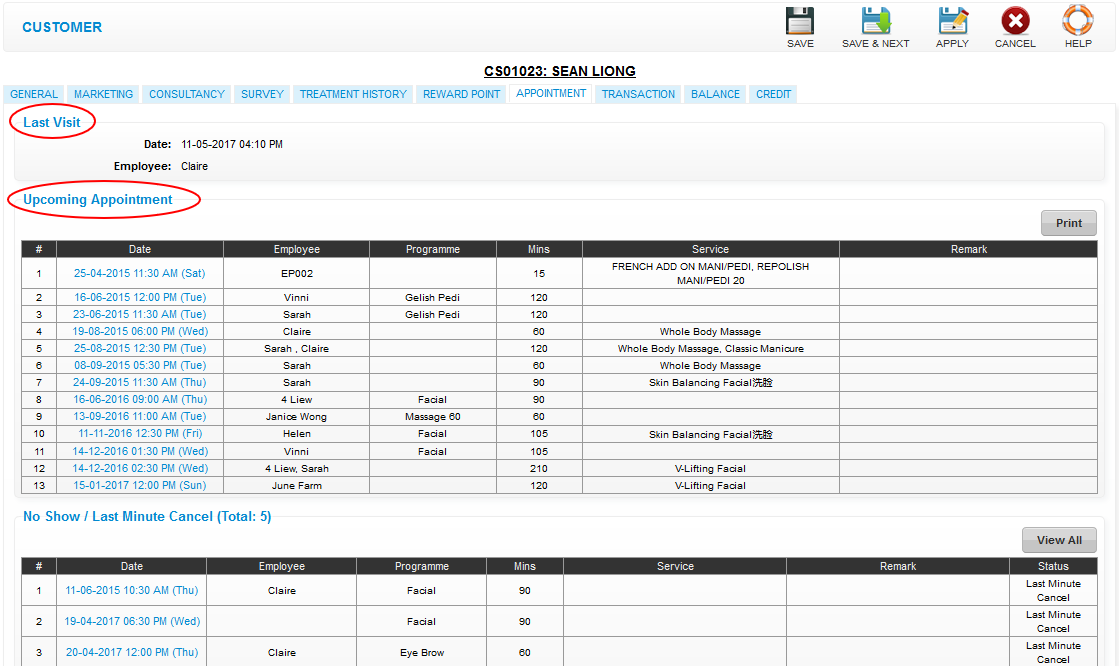 No Show / Last Minute Cancel - This will show you the statistic of the customer for not showing up for the appointment.