When start to use WESS, you might need to move the data over which is either from your previous software / excel / manual paper recording.
In WESS, there is a feature, CUSTOMER OPENING BALANCE that could handle previous records neatly. Customer's Due Balance and Prepaid Services can be transfer over to WESS.
Under Sale & Appointment, Select CUSTOMER OPENING BALANCE.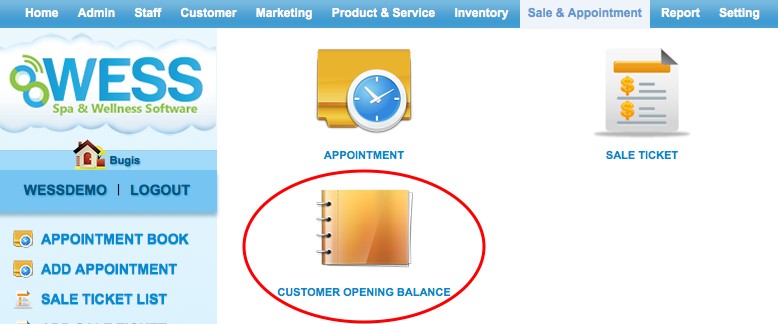 At the Customer Opening Balance Listing, Select NEW to create a New Opening.

Enter the Customer Name.

Enter the Due amount and select the 'Add' Button.

Enter the Prepaid Item amount and select the 'Add' Button.

After you have done with entering the Due and Prepaid Item, Save.
The updated opening balance will be shown in the Customer Profile.