At Customer, Select NEW CUSTOMER.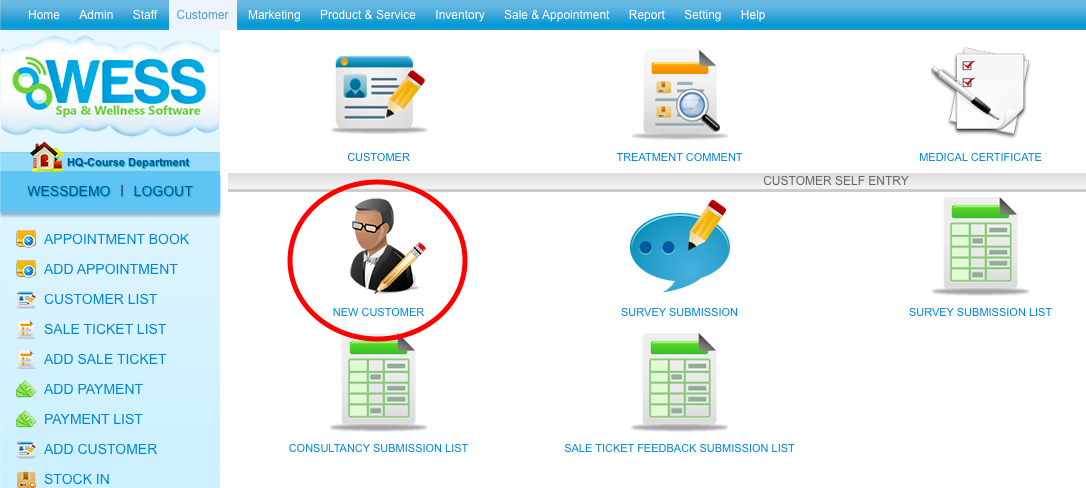 Let the customer to fill in their details.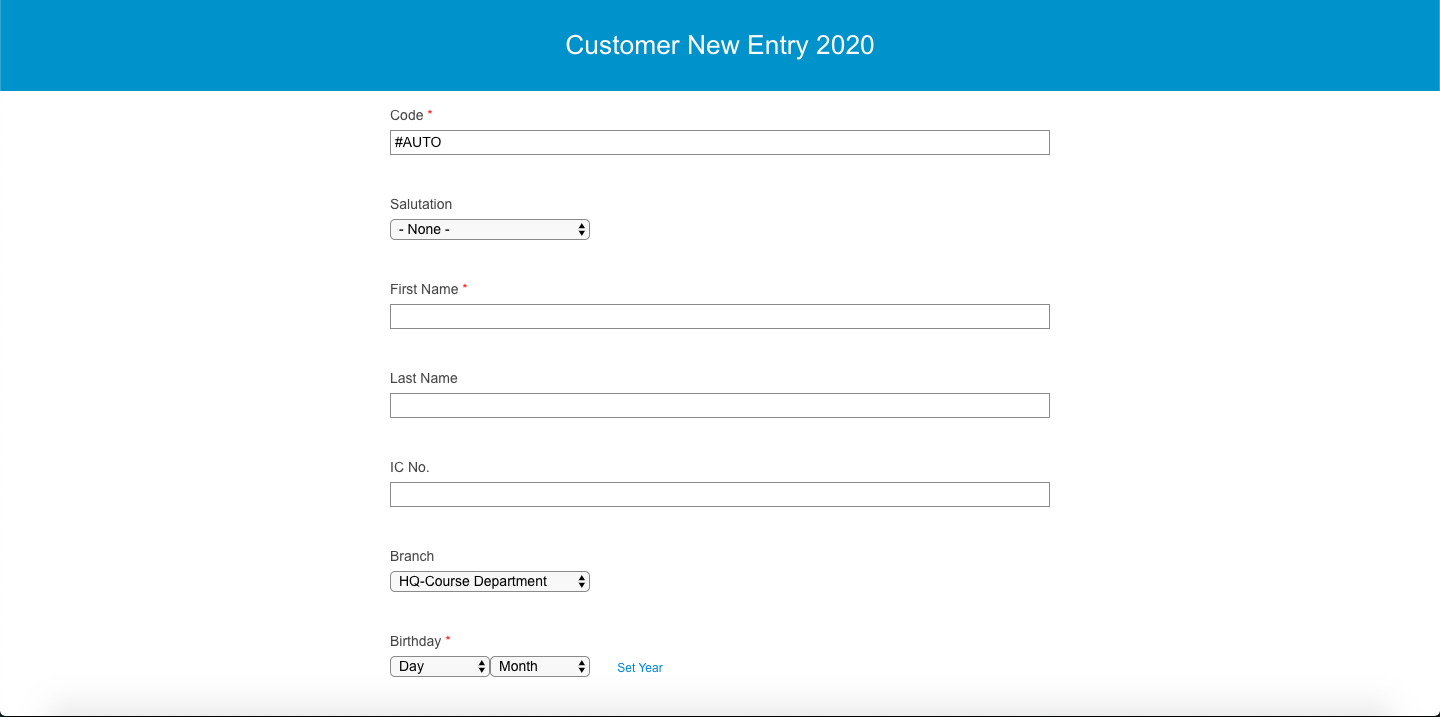 After customer fill up their details, they can click the Create button.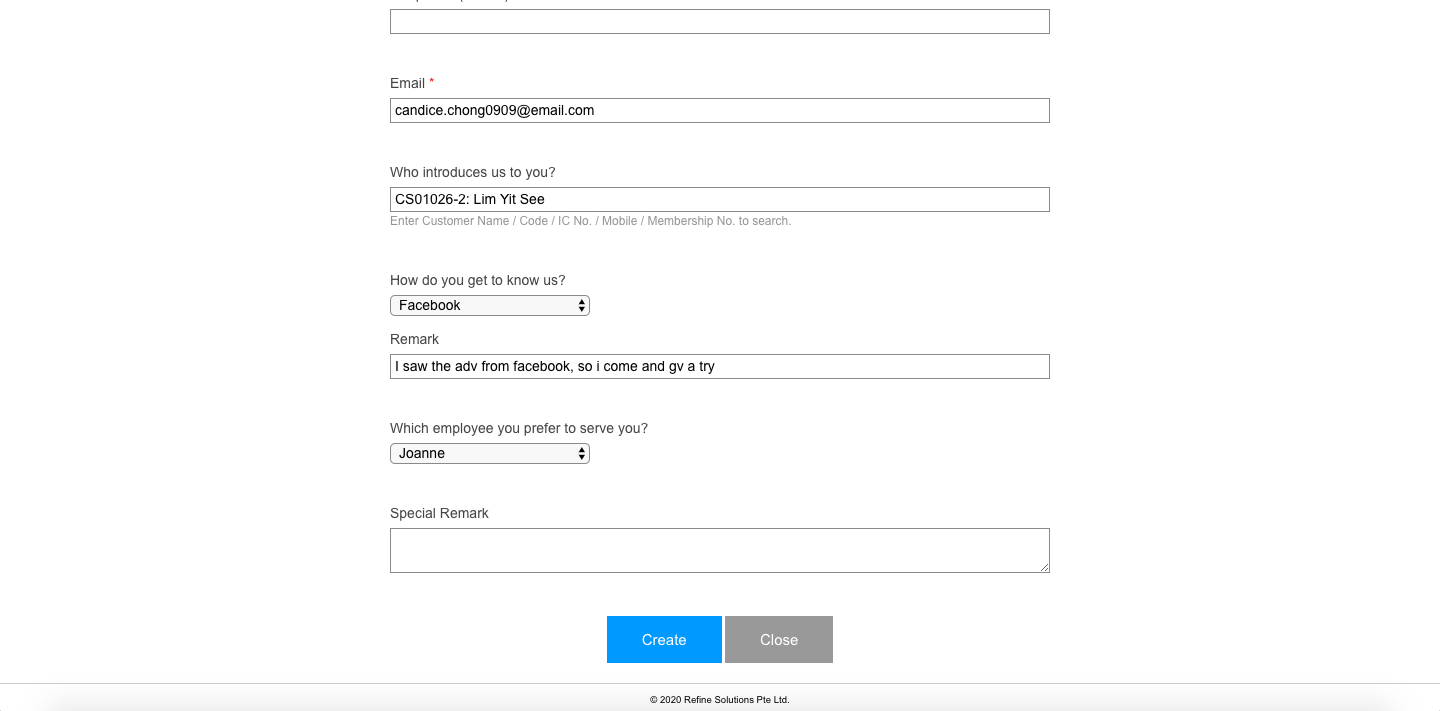 After submit, system will show this screen to let you know the details already successfully submitted.

You may choose the following button to proceed the next step.
Edit - if the customer have some details miss key in, you may click this button to edit the details.
Consultancy - If you wan to let the customer to fill in the consultancy form, you may click this button. System will direct bring you to the consultancy page.
Close - You may also close the page if you do not want to proceed any step. So the system will bring you back to the home page.