At customer detail, under survey tab,

This tab will show the survey that had been done by the customer. Click the survey title to view the survey.
First, you may go to Setting.

Select MANAGE SURVEY,

Click NEW to create a new survey.

Survey Setting. Give a name and description for the survey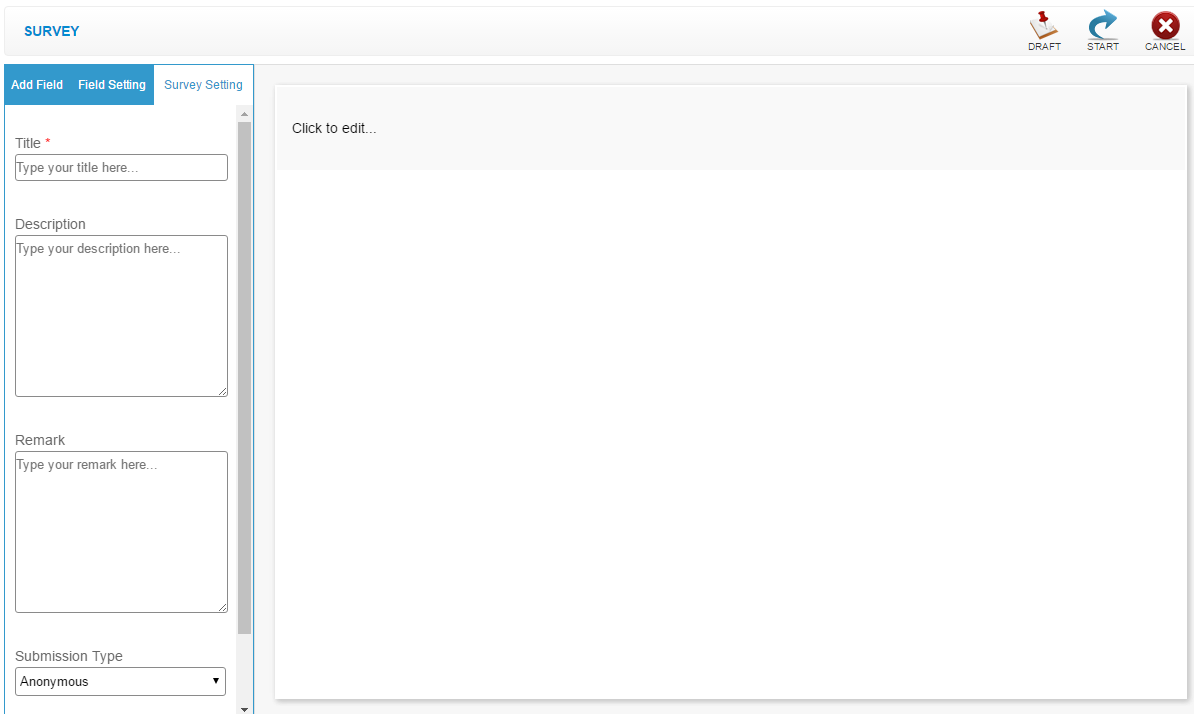 Field Setting. Enter the field name for the survey.

Add Field.Create question for the survey. drag the question type and drop on the field.

After drag, fill in the question.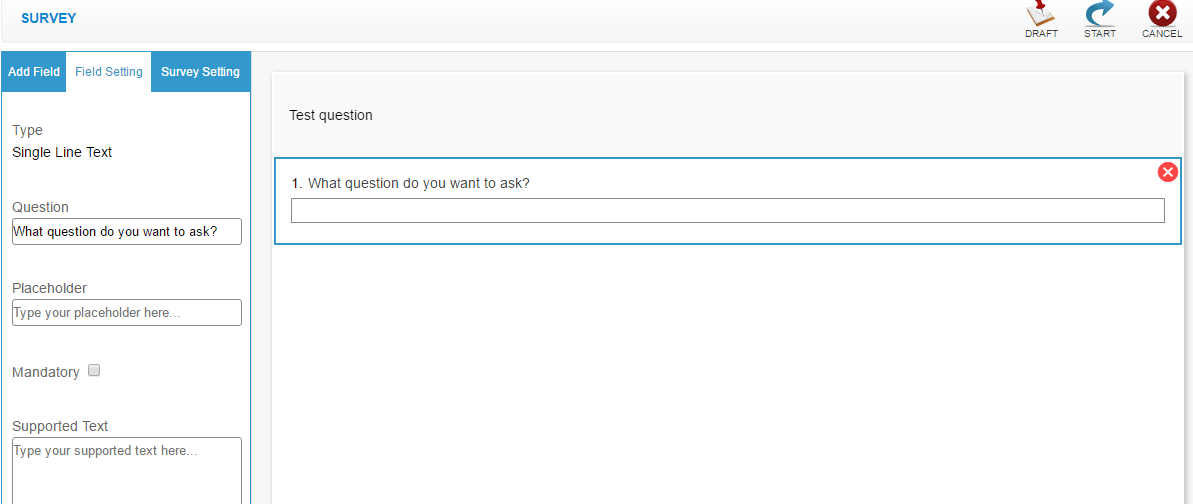 Click START when done.
Select SURVEY SUBMISSION.

Select survey.

Enter customer name/ code/ IC No./ mobile number or membership number to select the customer.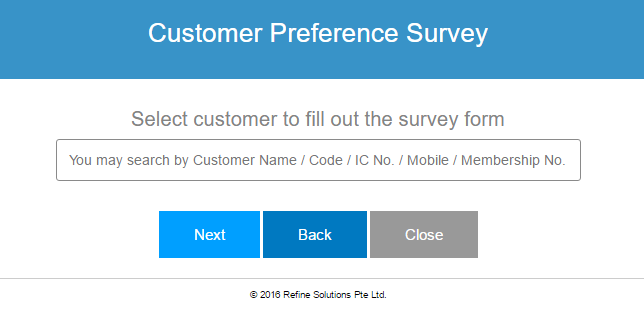 Click Start to answer the survey.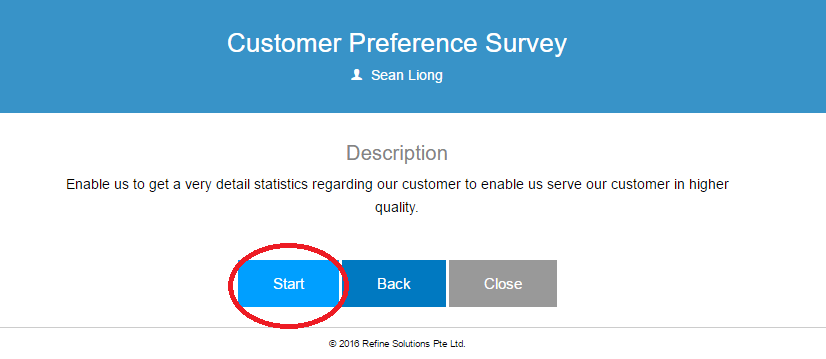 Select SURVEY SUBMISSION LIST.

Click to view the survey.

Check the survey and click DELETE to delete the survey.