At customer detail, under the TREATMENT HISTORY tab.
You can record down all the history, the treatment records, comments of the service after each visit.

Under the Latest Treatment History, select the Treatment's Reference No.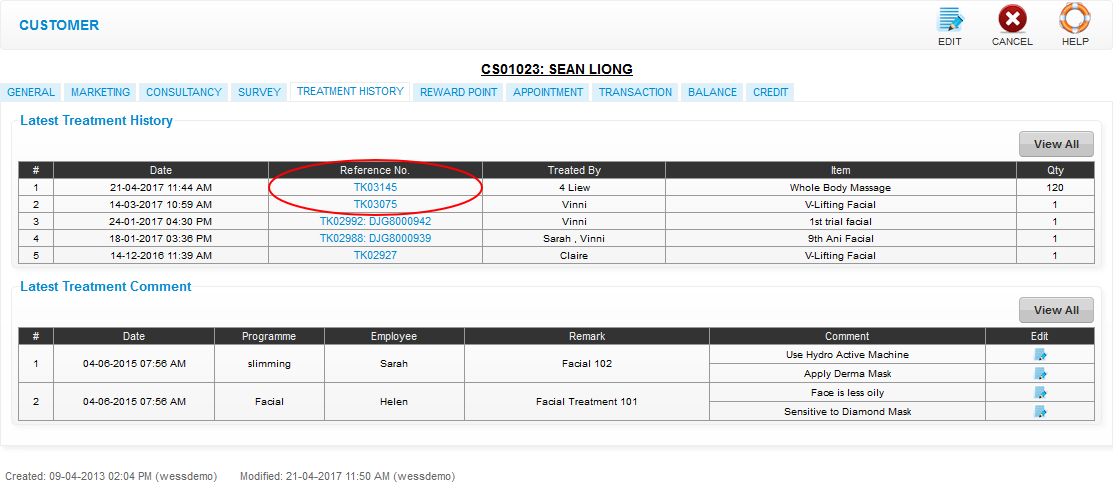 Select the Add Treatment Comment icon.
At the Treatment Comment, Select the employee.

Under the Comments, you can enter the comments, treatment steps for this particular programme.

For editing the comments, press on the comment and it will transform to text box for editing and 2x more buttons appear. The following are the buttons.
Select to Update : After editing, you shall press this icon to update.
Select to Cancel Edit : Discard the changes made to the comment.
Select to Delete : Remove the comment.

You could also upload related picture.