At Employee detail, under the Leave tab.
Select the employee Leave Group.
Leave Balance: This show the Leave balance for this year.
Last Year Leave Balance: This is last year leave balance.
Latest Leave History: This will show the latest history of take leave.

Select View All to see more.

Select SAVE when done.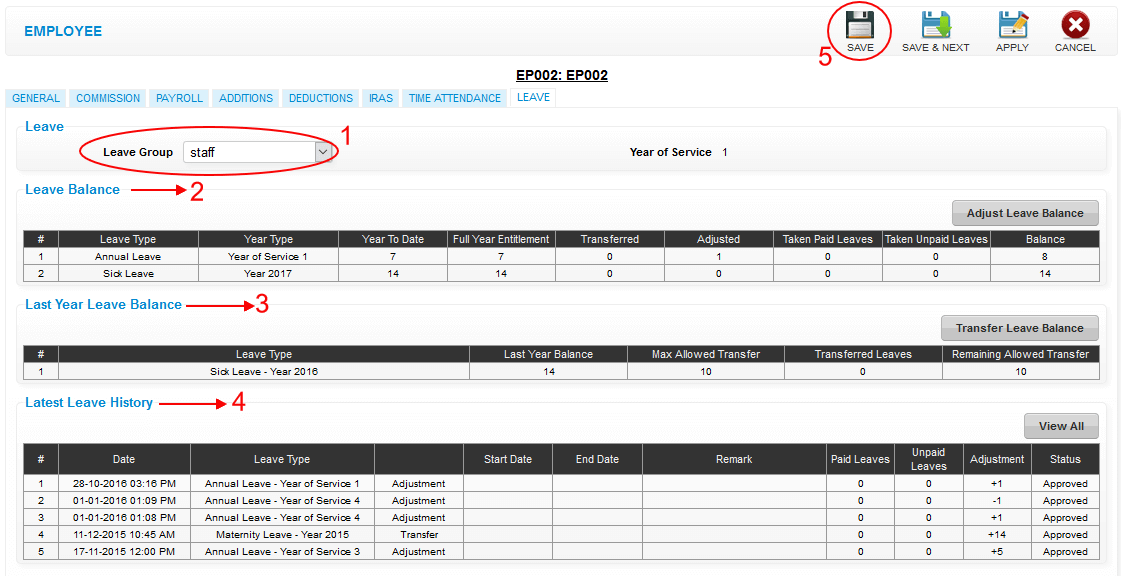 Related: Setup Leave Group
Related: How to apply Leave?
Related: How to Adjust Leave Balance?
Related: How to Transfer Leave Balance?