Select Staff.
Select the Payroll.

Select NEW.

Select the Add Employee.

At Employee Listing page, Select the checkbox to mark all employee.
Or can be a single choice.
Select ADD & CLOSE.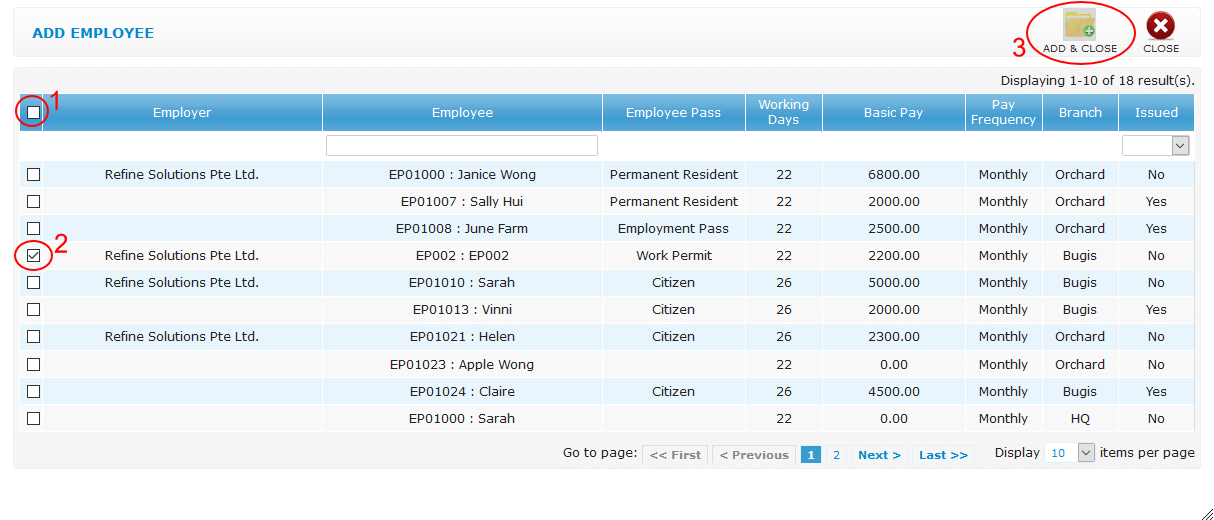 Select SAVE.
Before select SAVE you must be prepared Commission payment, Leave, Additions or Deductions all the procedures.

Related: How to use Commission Payment?
Related: How to set Additions?
Related: How to set Deductions?
Related: How to apply Leave?
At Payroll Listing page, click on the Employee of that you like to print pay slip.

Select PRINT, to Print View.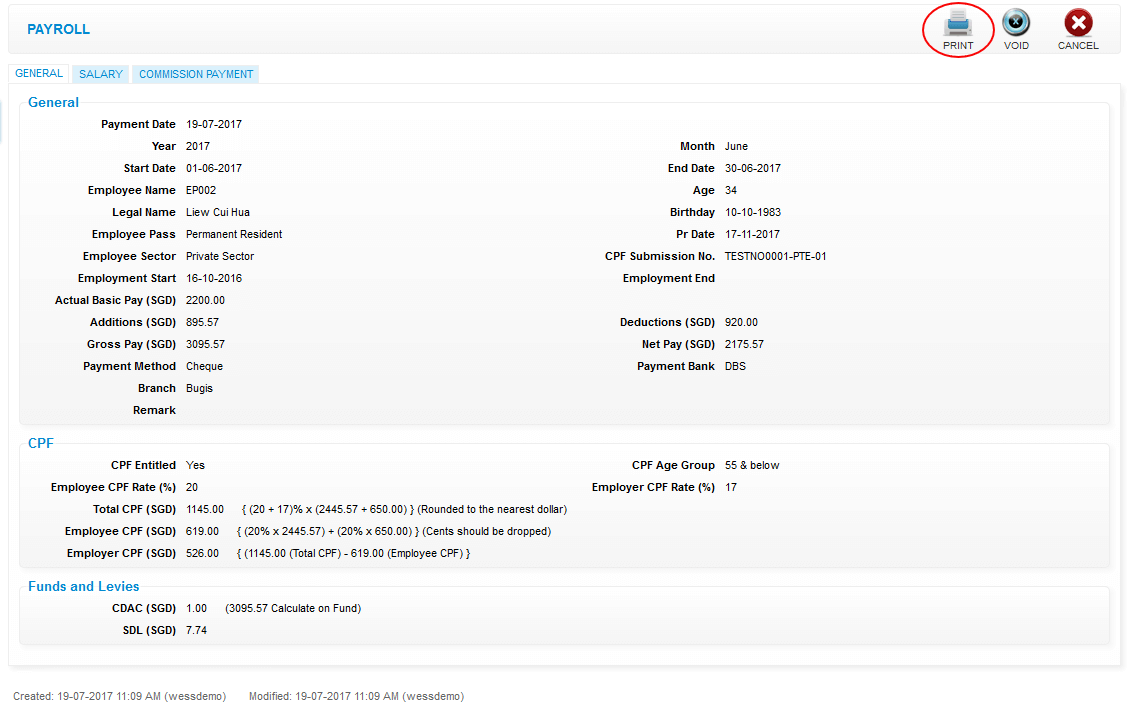 Select PRINT when done.