The credit can be set to use on only certain item. E.g a product credit or service credit.
Select Setting.

Under SALE & APPOINTMENT, select SALE SETTING.

At SALE SETTING,
Select OTHERS.
Select Yes to control credit.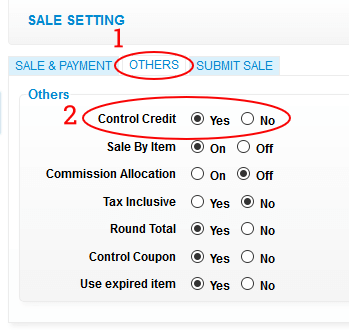 After the setting is done. at creating a new coupon, there will be a Type Restriction.
You can select and control how the credit will work.