At the Sale Ticket, select the Customer who will like to redeem his/her Prepaid.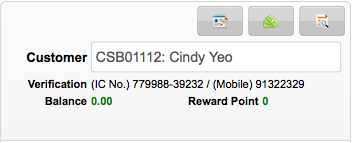 At the bottom left hand side of the Sale Ticket, select USE PREPAID.

At the USE PREPAID, this will show all the prepaid services that this customer is having.
Under Use, enter the QTY of services to redeem.
Select ADD & CLOSE when done.

Select NO SALE if there is no other Transaction or the Ticket among is 0.

Upon NO SALE, the Sale Ticket will check out and the redeemed service will show the remaining QTY of the Prepaid.

Related: How can I create a package?
Related: How to sell a service as prepaid?