When new customer comes to the shop and make transaction, you may add the new customer to the system with one click.
At creating a New Sale Ticket, you can add a New Customer.
Select on the Add New Customer Button.

Enter the New Customer's basic information. Select Ok when done.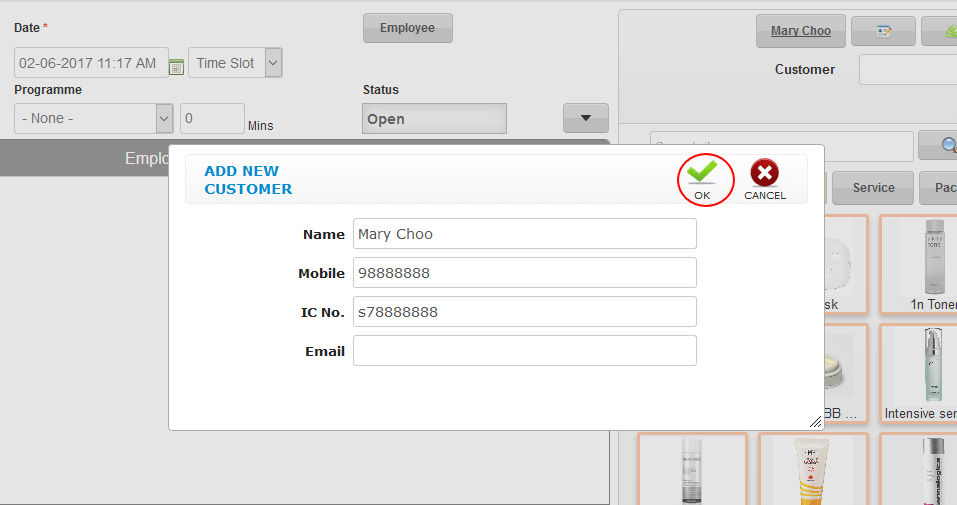 After click OK, you will see the customer name in the box.