Customer can enjoy different preset pricing for the items.
At the Sale Ticket, select Pricing : Standard before selecting any items.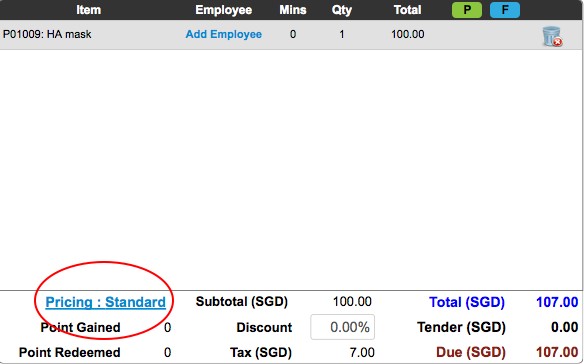 At the Pricing, select the type of Pricing.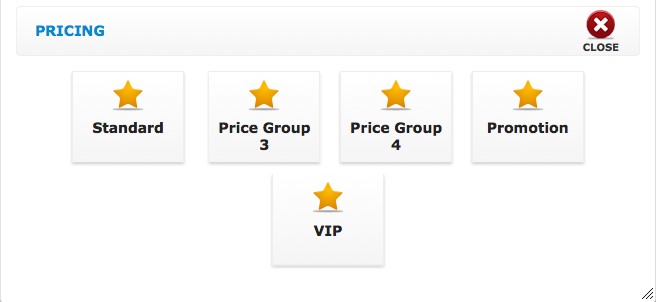 The item list will reflect the item with the New Pricing.
The Pricing type will change to the chosen Pricing for this Sale Ticket.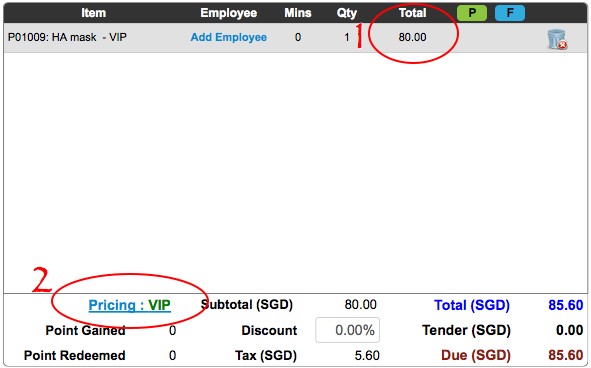 Related: Setup different Price Group.
Related: How to set a promotion for an item.