At creating a New Sale Ticket, you can lookup the Existing Customer for the Sale.
At the Customer, key in Customer Name, Code, IC No, Mobile, Membership to lookup an existing Customer. Upon found, it will list out some information of the Customer, like Mobile No, the Balance Due.

Upon completing a Sale Ticket, select the Pay Button.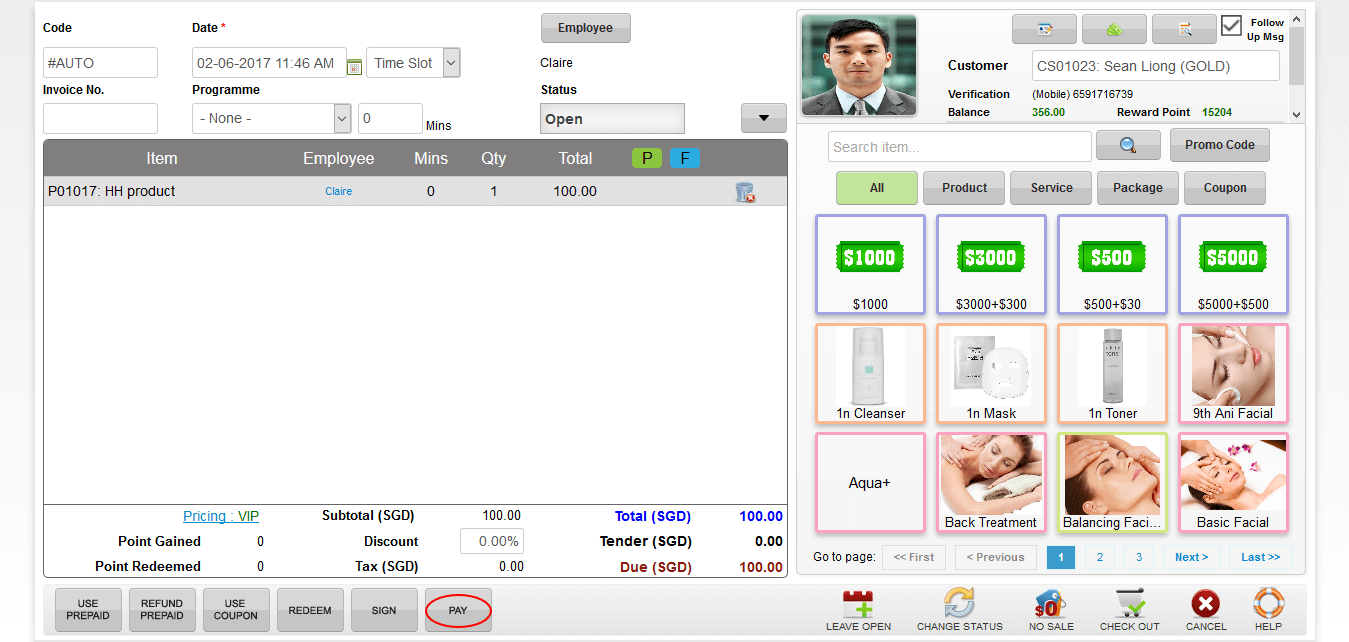 The Payment Details will allow you to complete the Sale Ticket.
Select the Payment Method.
Key in the amount Paid. If making a full payment, Select Full.
Select Check Out when done.