In the Sale Ticket, you can use Coupon to have further discount for a particular Item or total discount of the Sale Ticket.
The Coupon must be set as Transferable to be use directly from the Sale Ticket.
Select the USE COUPON button to view the list of Coupon available.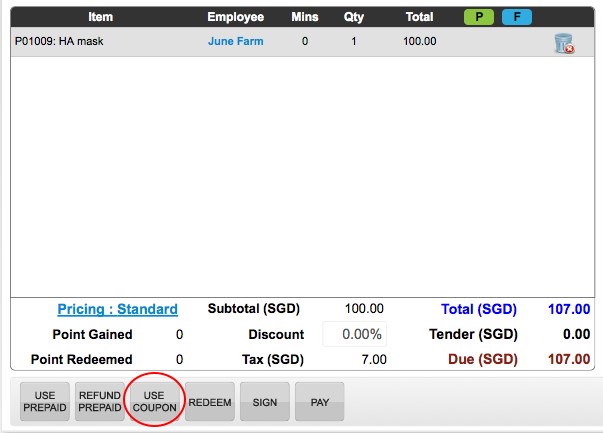 At the USE COUPON listing, it will list the available Coupon to use.
Select the Coupon by checking the Check Box.
Select ADD & CLOSE when done.

For coupon with serial number.
Type the Serial Number in the column.
Select ADD & CLOSE when done.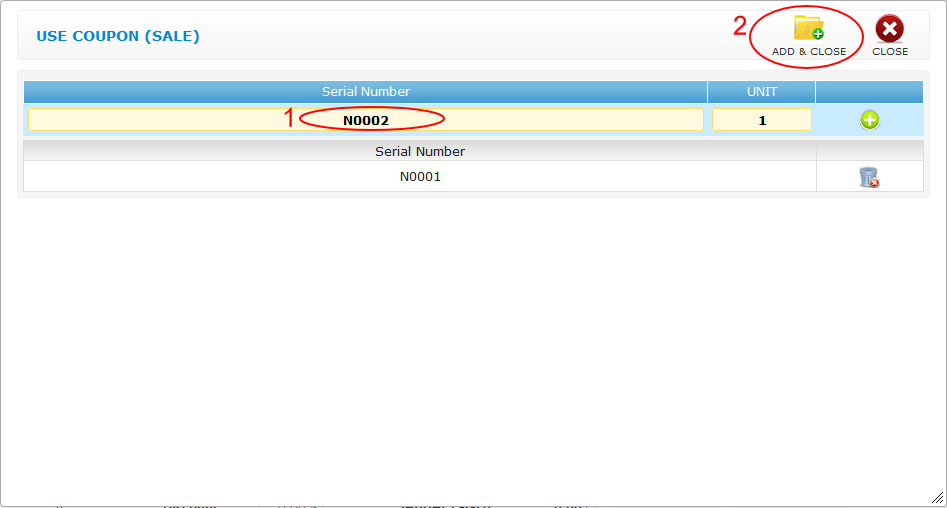 Upon select the Coupon, it will show in the Sale Ticket Item List.
For Example, Discount $10. This will deduct $10 off for this Sale Ticket.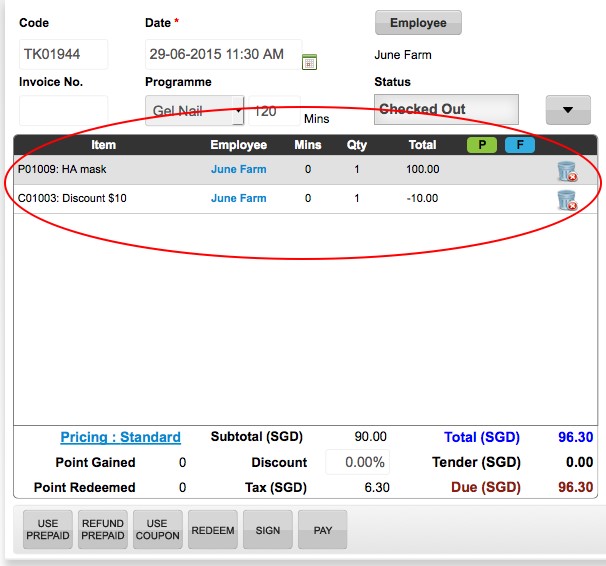 Related: How to create Discount Coupon?