After customer visit, you can send them a Greeting / Follow Up Message.
Check the Check Box, the Send Follow Up Msg.
This will send a message to customer via Email or SMS when the Sale Ticket completed with a No Sale or Check Out action.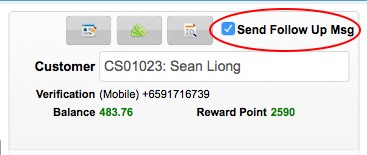 Related: Setup Follow Up Message.