FOC can be use as follow:
To retain the Original Price of the item but Value at 0 due to FOC.
Tracking at FOC report to analyse the number of items given as FOC.
At the Sale Ticket, select the Item.

At the Edit Item, select the FOC type.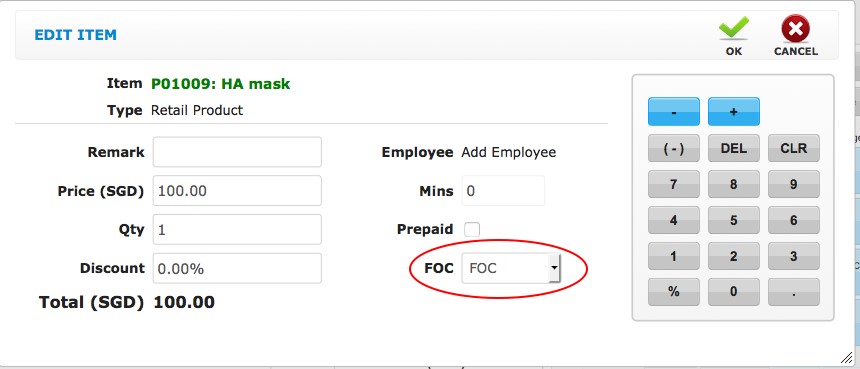 After being set for FOC, the Item will show a Tick under the FOC (F) column.

The Ticket printout will show the Item value as 0 and is a FOC item.